Welcome to Sunny Holiday Apartment, Torrevieja
---
4/03/2020
Coronavirus update:
Sunny Holiday Apartment will refund/reschedule all bookings affected by Coronavirus outbreak.
26/03/2020
Coronavirus impact on bookings. Cancellations and at risk status due to COVID-19
Cancellations to date
At high risk of cancellation
At medium risk of cancellation
At Low risk of cancellation
17-23.03.20
09-15.05.20
27.05-02.06.20
07-14.07.20
26-30.03.20
11-20.04.20
20-27.04.20
02-09.06.20
As a Thank you for all of the NHS staff,
we offer 10% discount.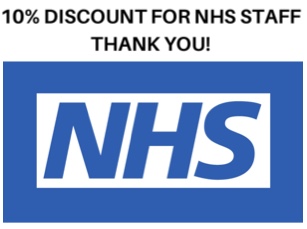 We spent many holidays around Europe in different accommodations and realised some accommodations are solely created for tourists, being plain, poorly equipped and not homely at all.
As result, we thought we deserve better, so decided to create an accommodation that will be clean, modern, cosy, close to all amenities and will offer a Home from Home experience where we and our guests will feel welcomed and relaxed. 
We also realised sometimes transport from the airport can be a hassle, so we can arrange transport from/to the airport for a trouble-free experience, just ask us.
This modern holiday apartment in Spain - Costa Blanca, is a 2 bedrooms, 1 bath property, on 2nd floor with lift, Wi-Fi, UK TV, just 4 min walk to the beach (Playa del Cura) and promenade, with lots of restaurants, shops and amenities on a short walking distance (3 mins walk) which offers a Home from Home, relaxing holiday.
Due to its closeness to a wide range of restaurants, bars, promenade, shops and beach, this holiday apartment in Spain is ideal for families, couples and guests that want a relaxing or fun holiday, enjoying the Mediterranean sun and tasty food. 
With 325 sunny days per year, average temperatures between 16 Celsius (in December) and 30 Celsius (in the Summer months) and just 40 min from 2 airports (Alicante and Murcia International), Torrevieja, a very popular resort on Costa Blanca has all the ingredients for a relaxing holiday under the sun: clean sandy beaches, clear sea, restaurants, shops, attractions, promenade, water parks, water sports, nightlife and delicious Spanish food.
Book online your holiday with Sunny Holiday Apartment and let the holiday begin!
For any questions, email us: contact@sunnyholiday.es  
Twitter: @ApartmentSunny
Tourism Licence: VT-464467-A
If, you're looking for owning a property property in Spain we can help you buying the dream holiday property in Spain, just let us know.
We have access to a very wide selection of properties, from very affordable to luxury ones, so please get in touch with us