Holiday Apartment - Local Area Information
---
Torrevieja offers not just beautiful beaches and a wide variety of restaurants but it also welcomes tourists with numerous other local attractions.
You can find information about the town and local attractions on the official webpage of Torrevieja http://turismodetorrevieja.com. 
"All about Torrevieja" can be found here.
There are 3 groceries shops close to the apartment: 
1) Consum (3 min walk). Please see it on the map here. 
2) Ideal Foods Minimarket (4 min walk). Please see it on the map here. 
3) Mercadona (7 min walk). Please see it on the map here.
If you want to dry your clothes using a tumble dryer, there is a laundrette close by (2 min walk). Please see it on the map here. 
If you feel like doing more than just relaxing on the beach, why not try the following adventures:
1) Boat trip to the Island of Tabarca https://torrevieja.com/visita-en-barco-a-la-isla-de-tabarca and other "To Do" in Torrevieja To Do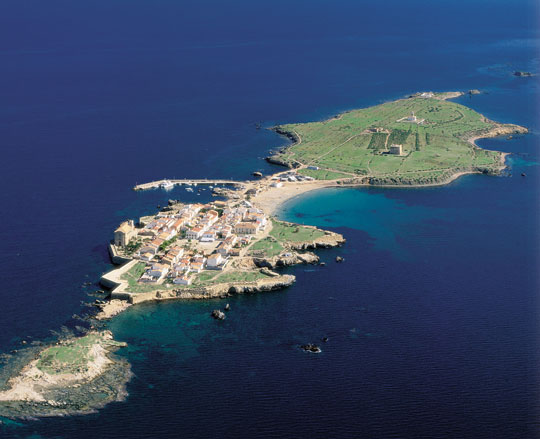 Tabarca's natural conditions make it an ideal place for practicing water sports.
Apart from this, it has a wide variety of seaside restaurants offering traditional seafood (caldero, paellas marineras, seafood, etc), and a worth-visiting museum, beautiful porches, emblematic buildings such as the Casa del Gobernador (Governor's House), the church of San Pedro and San Pablo. 
Torrevieja to Tabarca trips usually leave from Torrevieja's port on Tuesdays, Thursdays and also Saturdays. You set off at 11 am and return at 6 pm. The price per adult is 22€ and 15€ for children aged 5-10. Children under 5 travel for free.
It is best buying a trip ticket that includes lunch as well. 
2) Boat trips along the Mediterranean coast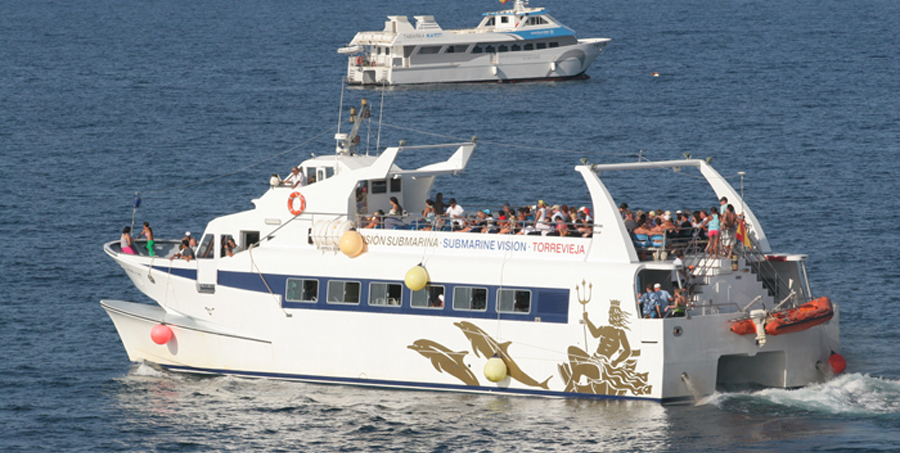 You can choose from a variety of boat trips from Torrevieja coastal trip or adrenaline supercharge fly board experience. 
Just choose the right one for you and enjoy!
3) Water Sports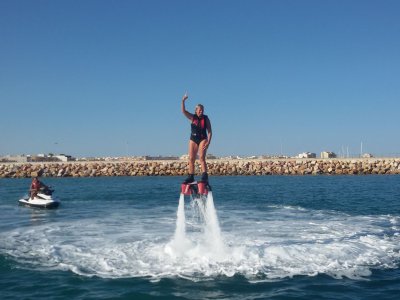 Are you a cable sky lover, or may you prefer kayaking? Then this is the place for you to be. Or, if you feel really brave you can try the flyboard. or parasailing. You will never forget these super experiences!
You can also have SUP (stand up paddling) and Surf lessons or just rent the surf boards from http://www.torreviejasurf.com (Carlos), or at Playa de Cura from Jose +34 639 27 42 02. 
4) Aqua parks
Aquopolis Torrevieja is located in the centre of Torrevieja and offers a wide range of attractions for both adults and children, where the fun is guaranteed.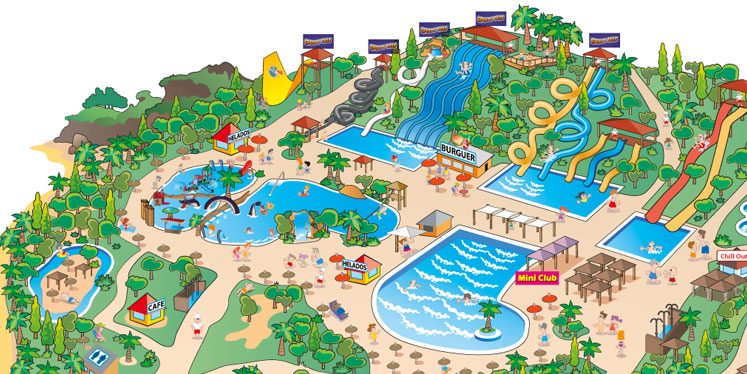 Aqua park Flamingo is ideal for people coming to Torrevieja with smaller children and toddlers. This compact water park is a fun way to pass a hot afternoon. It's not particularly large, with only four slides, but is very well-staffed, with lifeguards covering every pool and ride. Kids will love it! Please note: Flamingo park only take cash payments. No cards accepted. Use buses B and G from bus station via-a-vis of main bus station.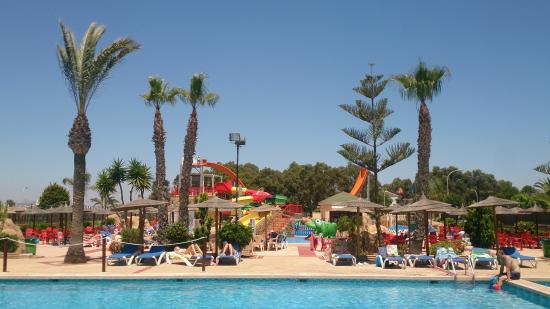 5) Parque de Las Naciones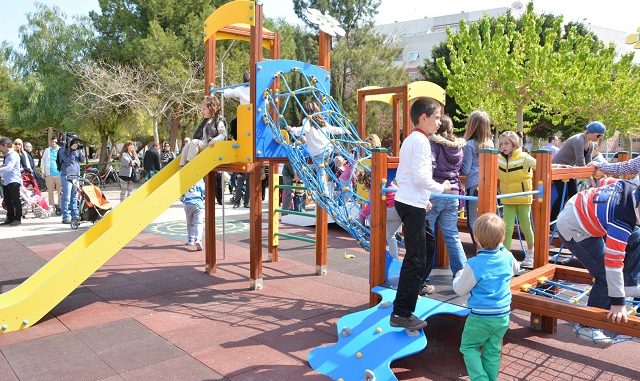 This is a nice family park in the centre of Torrevieja, with lots of birds, playgrounds and water displays. A very good place for children to use up all their energy.
 5) The pink lake - The Salinas of Torrevieja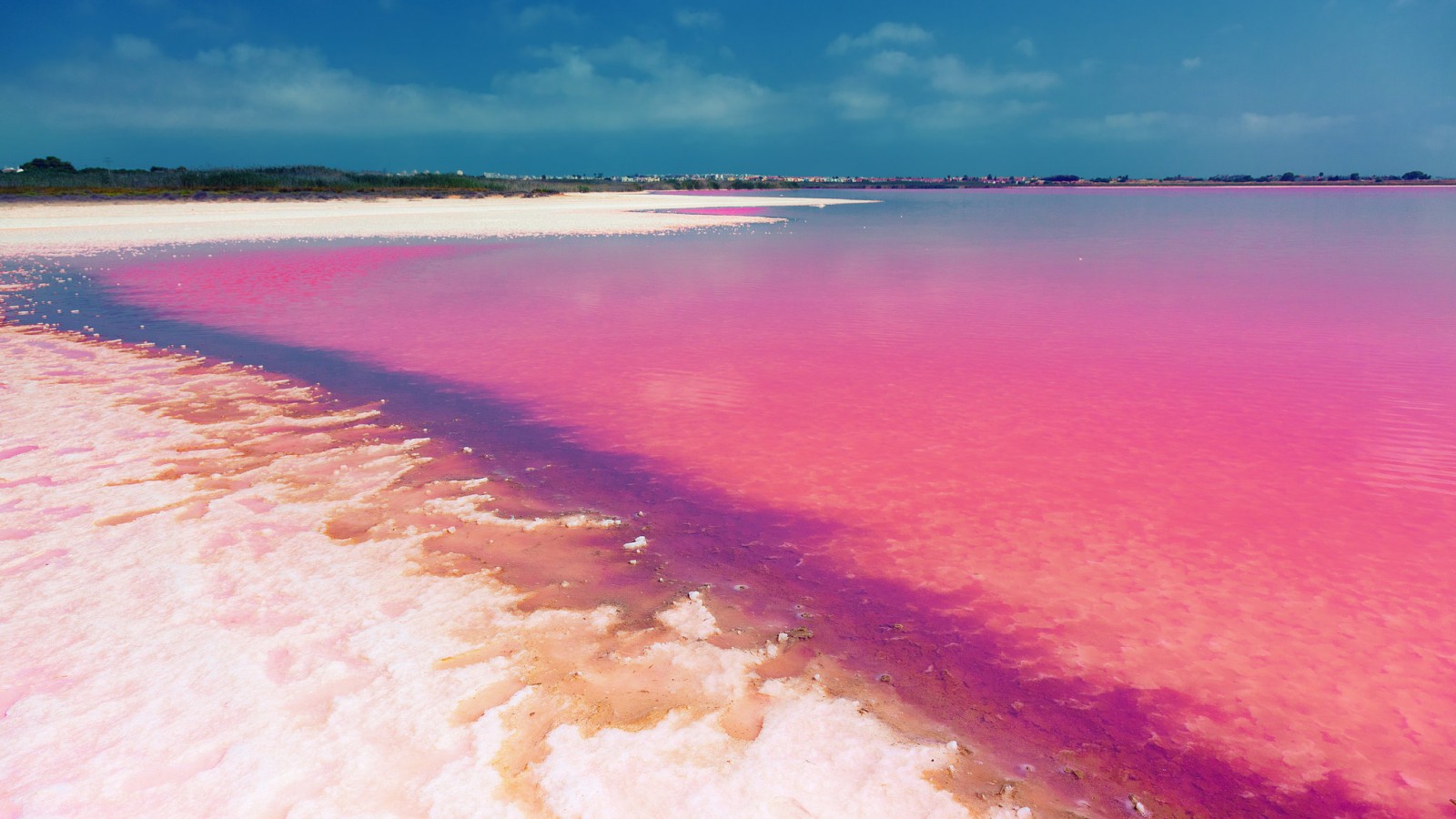 Enjoy this natural spa with salty water and black mud that can be a real benefit for your health. More than relaxation: care for your health and beauty! 
Daily trips to Salina run every hour, departure next to the port.
6) Dique de Levante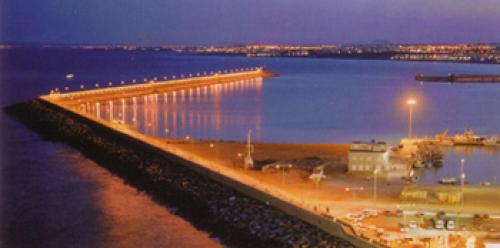 The Digue de Levante is one of the most visited places by both tourists and inhabitants, and it has been renowned as "the cholesterol route" after being recommended by doctors as a very healthy daily exercise. The 2.7 km round trip walk offers you not just a great view, but also the benefits of saline breeze and fresh Mediterranean air.
7) Museums. Submarine floating museum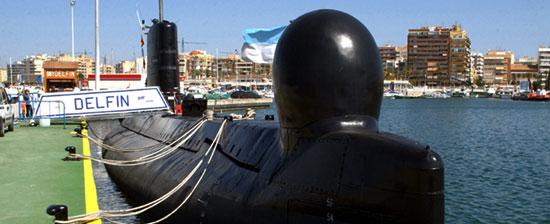 There are also museums to be visited. One of them is a submarine museum that offers people the possibility of visiting the interior of a submarine and see how the members of its crew used to live and work inside it. The entrance cost 2 euros. During the summer season it is very busy, so best to plan your visit not later than 11:30.
8) Palmeral of Elche - UNESCO - World Heritage Park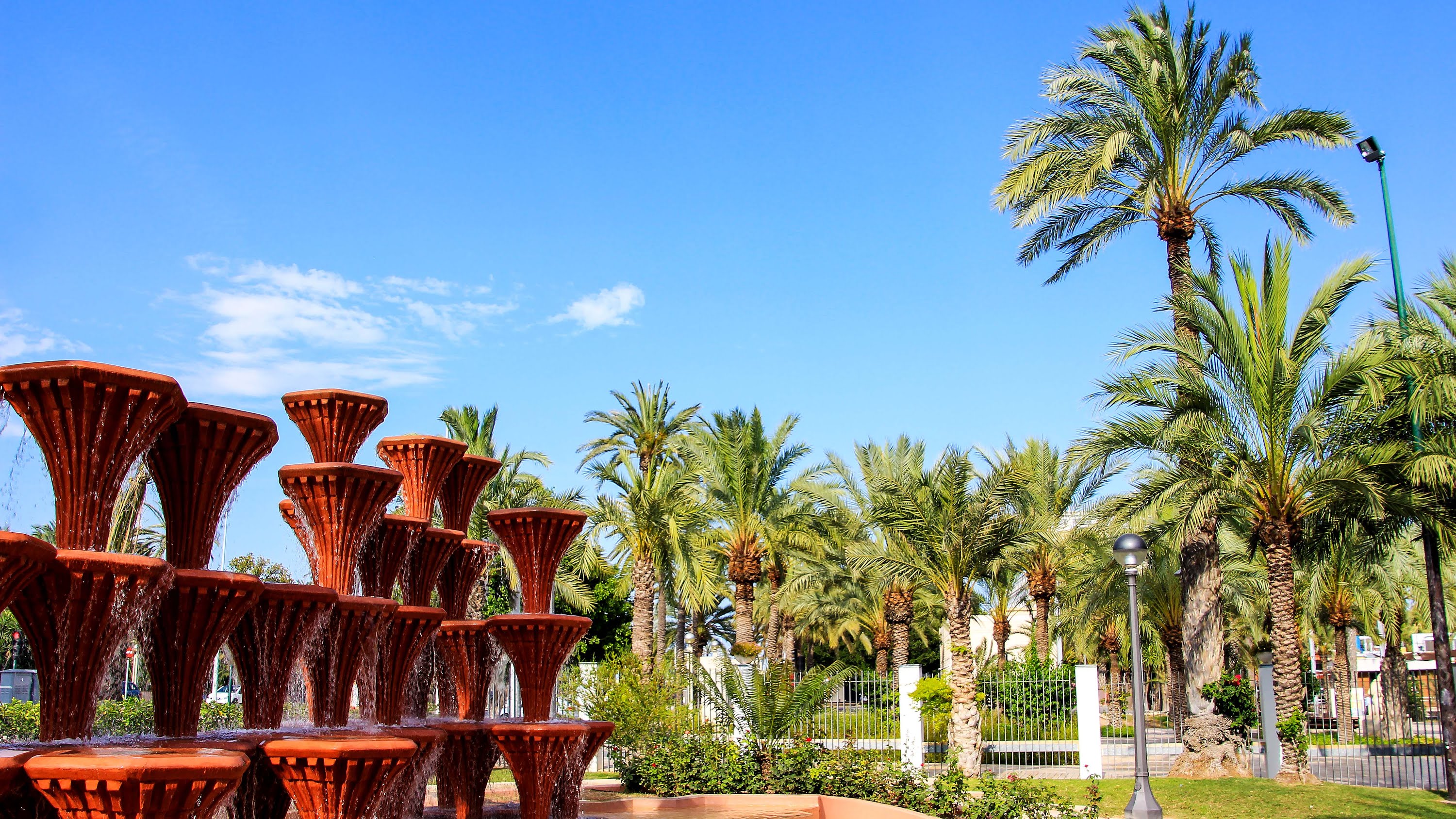 The Palmeral of Elche is an oasis-like landscape of date palms, transferred to Europe from North Africa by the Moors.
This oasis was constructed during the Arab occupation of this area in Spain over 1000 years ago. The site consists of 67 different palm groves. They contain more than 11,000 palm trees, mostly date palms (Phoenix dactylifera), with individual specimens up to 300 years old.
9) Algar Waterfalls
The river Algar empties into the Mediterranean at Altea. On its way there, it passes the town of Callosa d´en Sarria where it forms a series of roaring waterfalls, cascading down the rocks into natural pools. Known as Les Fonts dé l`algar https://lasfuentesdelalgar.com 
10) Real Club de Golf Campoamor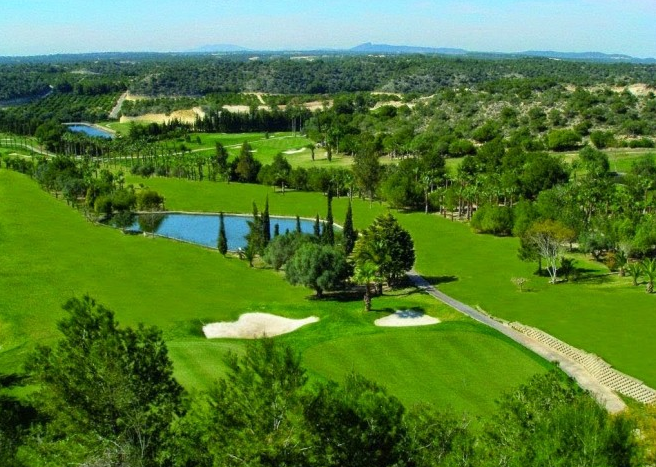 The Real Club de Golf Campoamor Resort has a golf course for 18 holes and its just 20 min by car from Torrevieja.
The course winds between two valleys that communicate with each other and is surrounded by small hills that protect it from the wind.
The wide and manicured fairways offer a fair challenge to players of all abilities.
It enjoys a special microclimate that makes it possible to practice golf at any time of year.
11) The Promenade
Torrevieja is a delightful place for a walk along the seafront promenade. The beautiful coastline including golden sandy beaches, quirky statues to discover, beautiful Mediterranean views and boats including a historic submarine to see along the way. It's an easy flat walk and there are plenty of bars, restaurants, and kiosks where you can stop for refreshments.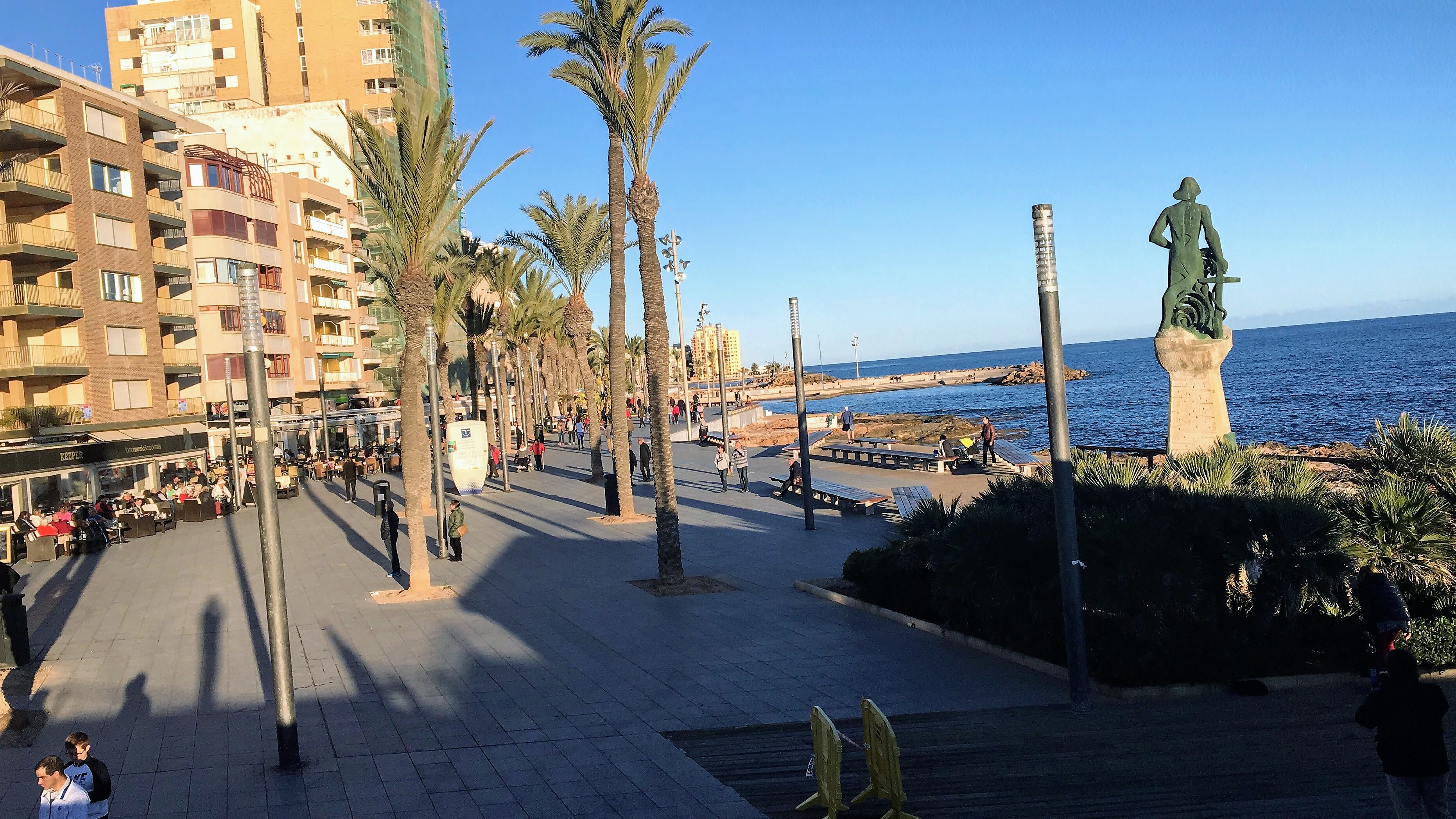 12) Soft play and child care
In case children still have the energy to burn after swimming in the sea and playing on the beach, you can take them to soft play. 
Also, Neverland offer childcare services so you enjoy the holiday while your children play and learn.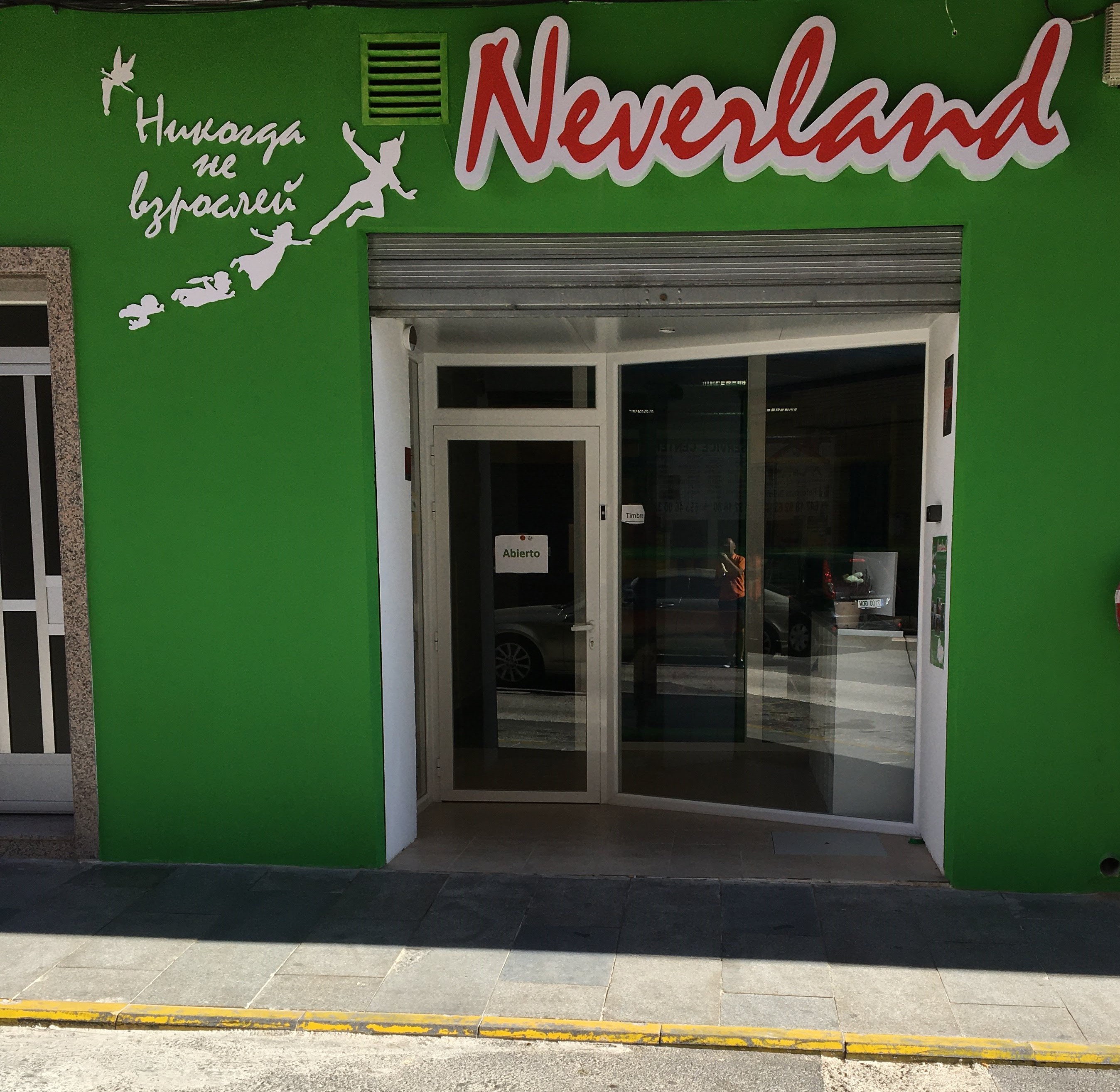 Neverland Soft play (3 min walk from the apartment) - find the location here.  
Also, Arena Park is a soft play: https://arenaparktorrevieja.wordpress.com/ubicacion/